Nowadays, web series are trending over movies and daily soaps. A web series is only just a sequence of video episodes that are published over time in series to tell a story. People like it for multiple reasons as they can be watched anywhere, anytime and moreover they are more conceptual and engaging.
Indian web series has grown to become one of the best sources of inspiration and entertainment, thanks to the arrival of Netflix, Youtube, Amazon Prime, Voot, Zee5, etc which are streaming online episodes, also you can download your favorite one to watch it anytime. We've compiled a list of the best Indian web series that every girl would love to watch on repeat.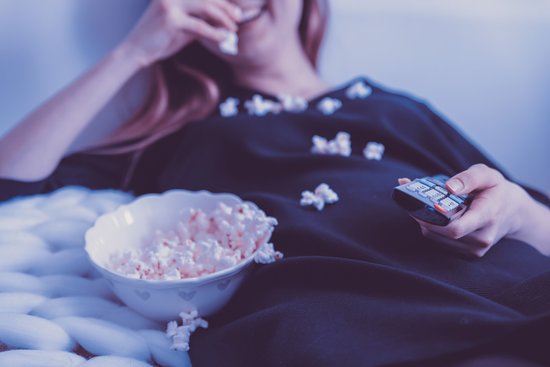 1. The Trip:
Have you ever been to Thailand? This show is all about a trip to Thailand. Four friends go on an awesome road trip to Thailand, this web series is all about that crazy trip. To be a part of the journey of these girls who experience friendship, love, adventure this series is a must watch. It will definitely stick your eyes to the screen.
2. The Girl in the City:
This story is about the life of a crazy girl Meera who comes to Mumbai to fulfil her dreams of being a stylist. The series shows the journey of her struggles of being a fashion lover. This show has fun, storyline, well scripted and tremendous ride.
3. Tripling:
Love for siblings will never change no matter what is the age difference, We never grow up especially with our siblings, We love them unconditionally. This series by TVF, tripling tells the story of three siblings Chandan, Chanchal & Chitvan who go on a road trip, and have their own struggles & fights.
4. Confessions: It's complicated
The story is all around the journey of three girls who trusted and moved to a new city for jobs in their fields for a new start. During this journey; these girls discover friendship, emotions, and love in each other.
5. It's Not That Simple:
It's Not That Simple, is it? This web series by Voot shows the complication, perfect or imperfect match, the burden of the marriage which change into fights and struggles. But it will inspire and relate to your life and you can't stop guessing right after another one.
6. Untag:
The tag like a fat, thin, coward, bossy, pushover and a million other things. Untag by Voot is all about being who we are naturally and not what the world decide to make us. It is for taking initiative in our identity that who we are in reality and being better than our so-called 'tag'.
7. Permanent Roommates:
Permanent Roommates is one of the most popular Indian web series produced by The Viral Fever. This web series should be in the must-watch list of every girl in a living or long-distance relationship. This series revolves around a young couple, who are in a long distance relationship and how things change when they decide to get married.
8. Bang Baaja Baaraat:
Pawan & Shahana wedding ceremony is not less than a rollercoaster ride. The true Indian wedding ceremony, when families from two different culture meet. Watch for an amazing and unexpected twist.
9. Man's World:
Kiran is a lead character who is annoyed by the way society favors women over men. Equality in today's real world is just what is served. Imagine one day swapped with the opposite sex, the concept is interesting, innovative and well directed.
10. Shaadi Boys:
Want to see what's behind the real Indian wedding, if you're going to be a bride soon then this web series is the perfect match for you as it has love, sex, drama, dance, music. Confusion happens when the bride-to-be falls in love with one of them.
11. A.I.S.H.A:
IMDB rating is highest for this series. This web series has been plotted for crime investigation, It follows the life of a genius app developer. An experience of A.I.S.H.A in detective backdrop set is much watched.