Someone said there will be flying cars in 2020, but wait, what! Before what nature gave us free, now for this also we have to pay. You must be thinking I'm joking but no, I am talking about fresh air. Yes, you can now buy a bottle of ten litres of fresh air for Rs 550, once we used to get for free, now it has become a luxury. They are even selling it online.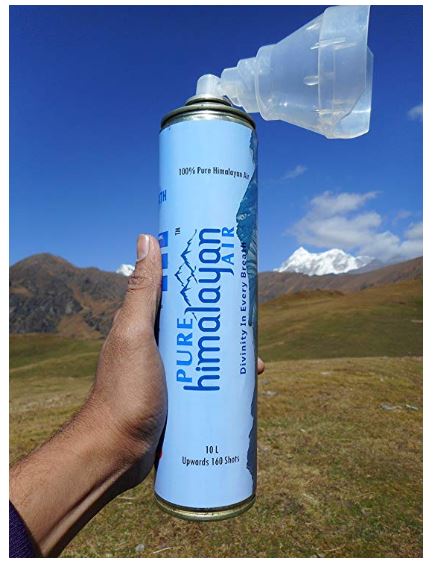 With increasing pollution every year, is it even possible for us to live a life? And how are we supposed to do that?
Delhi's air quality was getting worse for two years and at the end, it has crossed the level. Delhi / NCR is now covered with thick blankets of smoke and poisonous substances in which people have to fight for clean air.
In 2016, the Gas Authority of India Limited (GAIL) sponsored a campaign which was motivated by a famous YouTube video on a social experiment to introduce the idea of selling freshly packaged air in Delhi.
The social experiment that once started to raise awareness and act as a warning to the people has now become a reality.
The market for clean air boomed after Vitality Air, a Canada-based start-up which sold canned natural air from the Canadian Rockies to Indian consumers in 2016 after which other companies have also started entering the market.
A company called 'PURE HIMALAYAN AIR' has come up with this air-filled bottle which claims to sell fresh air from the mountains of Himalayas from Uttarakhand and Himachal Pradesh.
The About section of their website says, "Using the highest standards in cold press compression, we fill individual containers directly on location."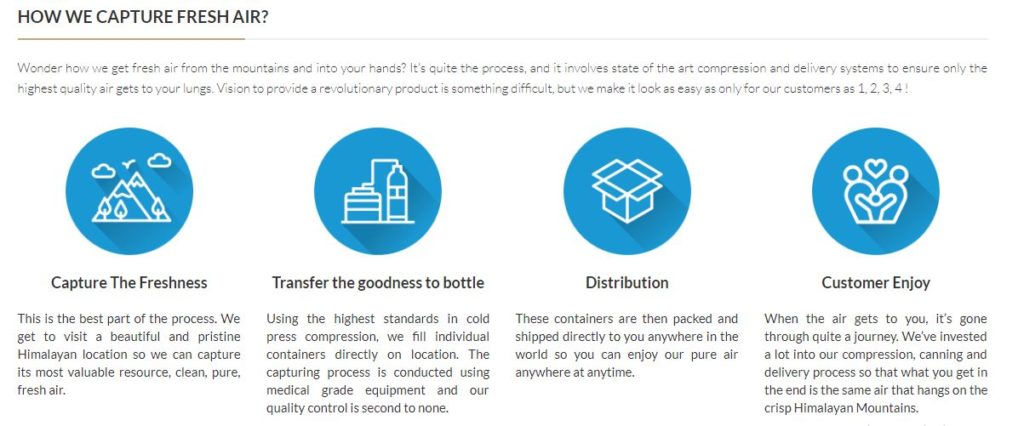 "Our canned air is mountain sourced and a combination of oxygen, nitrogen, forms of carbon and other naturally found elements."
Already we have borne a lot of problems on the mother earth as residents, which has filled it with polluted water, polluted air and even disgraced atmosphere. But what are the measures we are undertaking, will they really solve these issues? Can't we do something about it on a big scale or How long will the temporary band-aid solution be selected?