Getting a job can be tough sometimes. But resigning from a job can be even tougher. Everybody wants a job that has low stress and high salary. But with growing demands and better lifestyle condition, the population urges to meet their need with high bill payments, family to support and wage to survive but when these needs are not fulfilled employees tend to quit a job in search for a better one. Have you ever been so angry with your current working condition, that you just feel like giving up everything and just want to say stuff and leave right on the spot? If you haven't yet, well these did.
Resignation letters are a serious thing, some do it in simple terms, while some do in a unique and hilarious way. Why should always have grand entries? When you can make your exit in a grand style. Well, we don't see this quite often but after seeing these resignations it will make you quit your job like a boss. Let's check out some of the funniest resignation letters ever.
1. When you are so Wanderlust that you don't plan to come back. Gone Forever!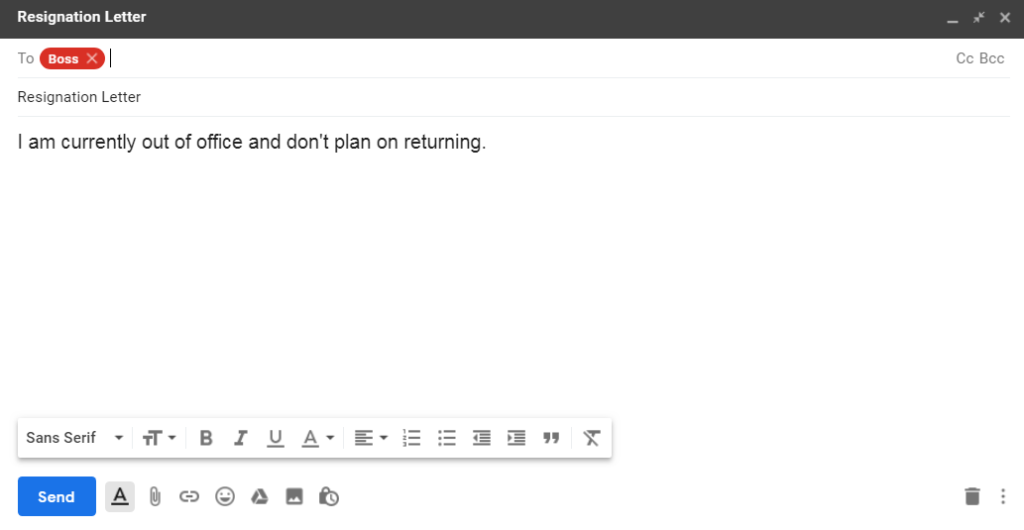 2. Work less and rest more cannot always be applicable because someone or the other is always watching you. Coz I ain't gonna do your shit!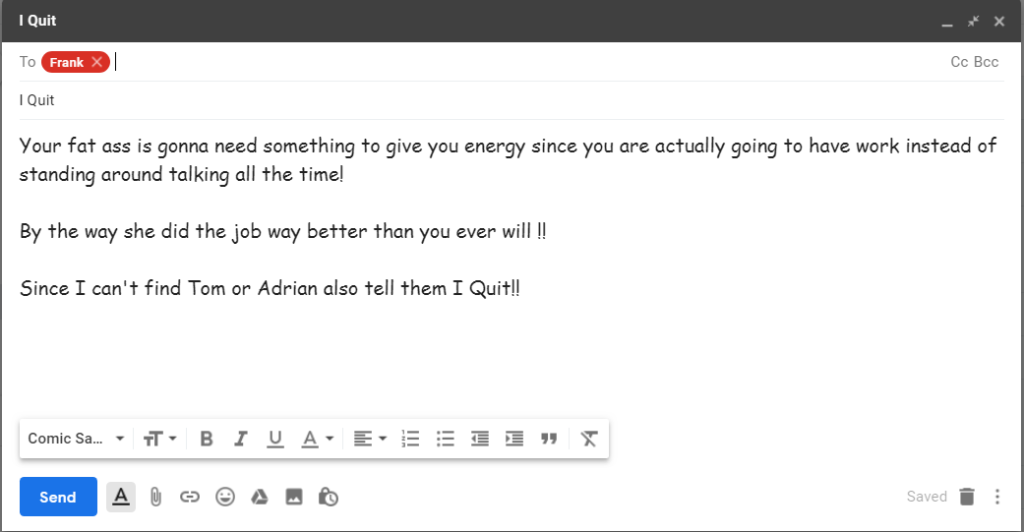 3. When you are unhappy with your job but at the same time, too concerned about your boss. You know what just take care of yourself coz I'm gonna leave.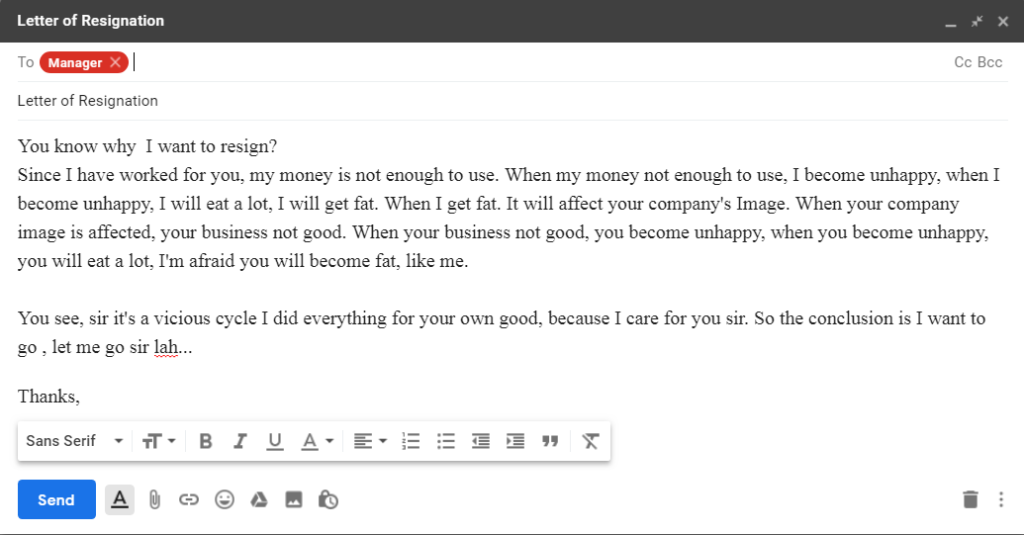 4. When you can't just hold it in. To say a lot in fewer words.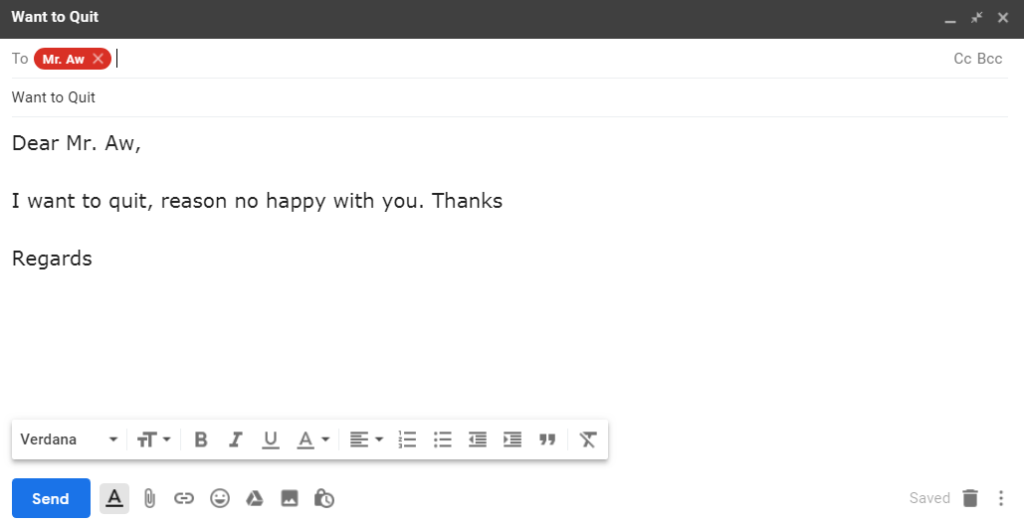 5. When you are a designer and know how to use your skills better than your boss. Even if your boss doesn't ask you to be creative, still you gotta show them your talent.

6. This letter isn't written by any kid. It's just the grown-up thing but with childish behavior. I'm not sure whether this got him any freelance work or not.

7. Why does it always have to be me who has to stick up with the rules, why don't you too. Now you'll realize it too so will the customers.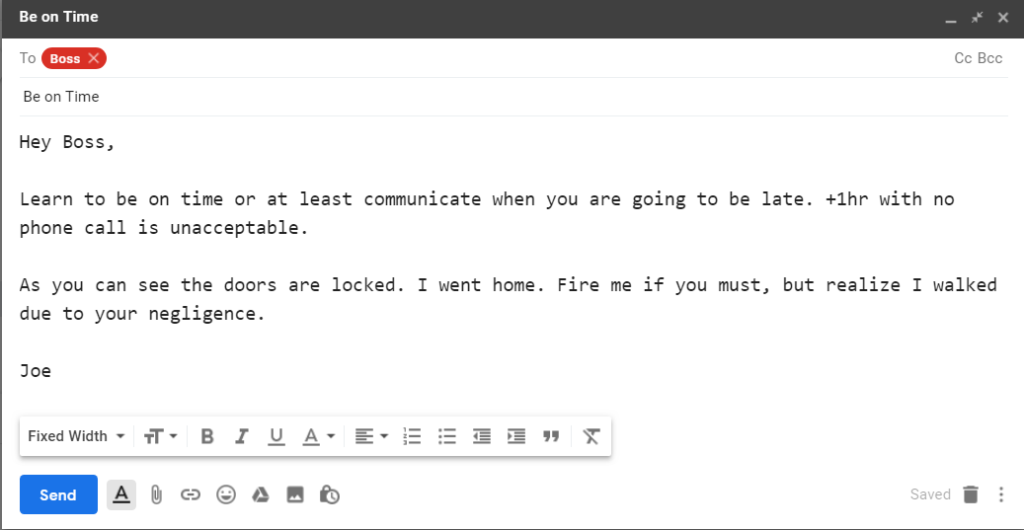 8. Can't sit here and deal anymore with your shitty job. Just wanna flush this shit job out of my life.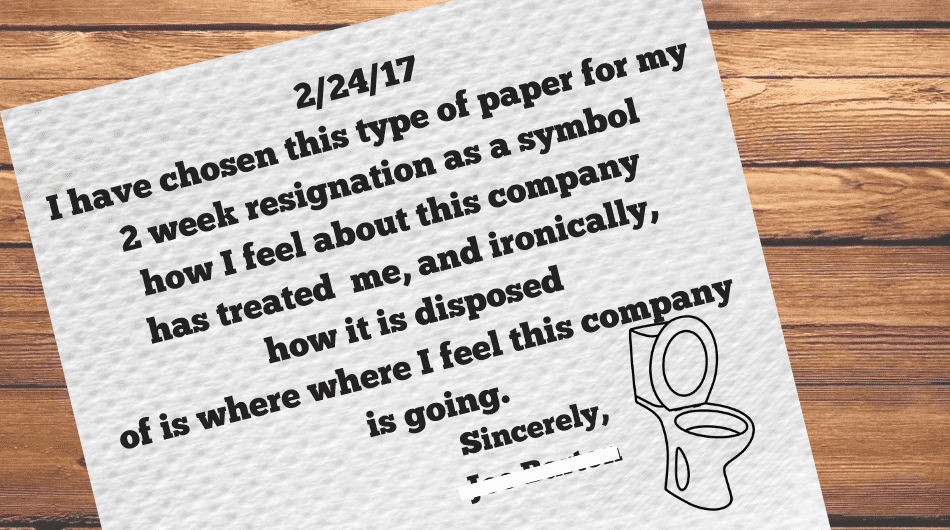 9. Why waste paper, when you have an Email? I guess the guy would not be super proud of his creativity.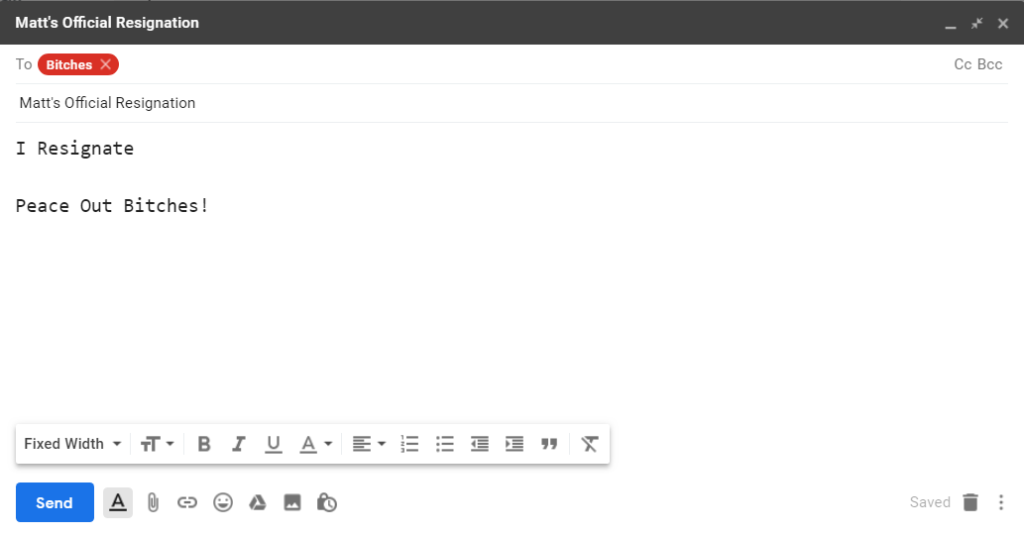 10. Even the printer wants to be out. This is not so common 'out of service' sign that we usually see. Hats off to the mastermind behind it.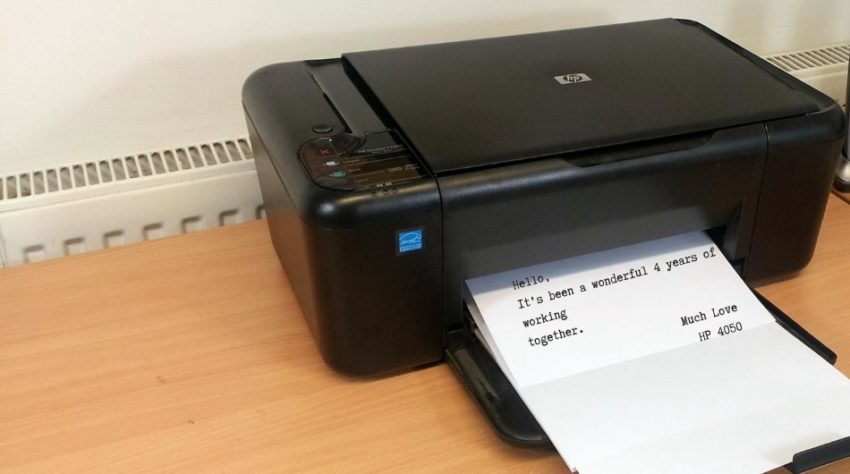 11. Receipts are not just for the bills but they can also decide your future. No time to waste taking out all the frustration for once an all.