Fans are waiting to find out the ultimate destiny of Jon Snow, Daenerys Targaryen and the remainder of the Westerosi. As Game of Thrones season 8 is drawing nearer to an end this year, fans are unhappy and a falling feeling of separation is normal.
Emilia Clarke, who plays Daenerys Targaryen, sent fans into a hissy fit when she revealed that she walked around London for "three hours carelessly" when she read the last script.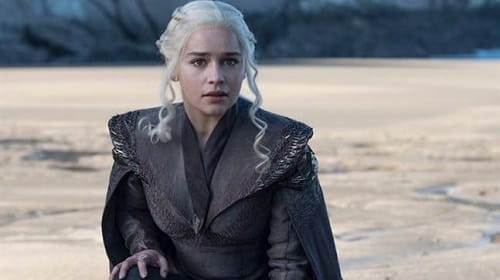 But stop, HBO is doing us one last courtesy by releasing a 2-hour documentary titled Game of Thrones: The Last Watch, that will offer behind the scenes of the final season.
Directed by British movie producer Jeanie Finlay, The Last Watch guarantees "original access" while the cast and group "fight with extraordinary climate, beating deadlines and an ever-energized being a fan hungry for spoilers," as per HBO.
Which implies that following the series finale on the 19th of May, you can get a nitty-gritty part of the making of the last season. The Game of Thrones documentary is set to air May 26.
.@GameOfThrones: The Last Watch, a two-hour feature documentary chronicling the making of the final season, debuts Sunday, May 26 on @HBO: https://t.co/C6norA76DK

— HBO PR (@HBOPR) March 27, 2019
Speaking to reporters, HBO stated:
(This is) substantially more than a 'making of' documentary, this is an entertaining, shocking story, told with banter and closeness, about what it resembles to make a sweet world and then have to say goodbye to it.