Bollywood is known for its dramatic and humour film. But some Bollywood movies are just awesome and a perfect reflection of society. There are some great inspirational and motivational movies some based on real stories that inspired us to believe, do good and empower ourselves and people around us. Some of these are a biopic and others had tremendous scripts that left a huge impact on society.
Faltu Saala brings you a great list of most inspiring Bollywood films that tell us to believe in our dreams and is influencing us from decades.
1. Anand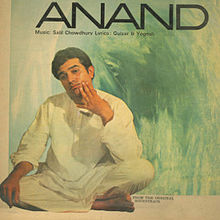 Anand movie tops this list, Rajesh Khanna starrer movie was directed by Hrishikesh Mukherjee. It is an emotional yet inspiring movie for all of us. It shows how the character lives a happy and joy-full life in spite of having 'cancer'. The movie shows the truth of death that it is a fact and we should accept it.
2. Tare Zameen Par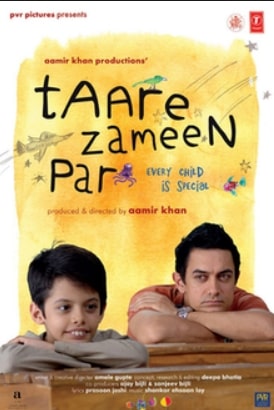 Tare Zameen par is directed by Aamir Khan starring Aamir Khan. The movie is all about exploring the imagination of 8 years old dyslexic child teaching us that life is not about finding perfection, it is about finding the lie in life.
3. Bhaag Milkha Bhaag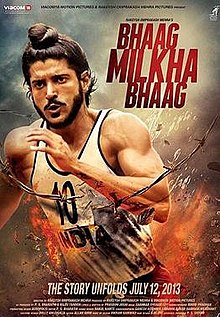 Bhaag Milkha Bhaag is made by director Rakyesh Omprakash Mehra. Farhaan Akhtar acting will give you real goosebumps and nowhere you will feel like that anyone else is on the screen other than Milkha Singh the flying jatt.
4. 3 Idiots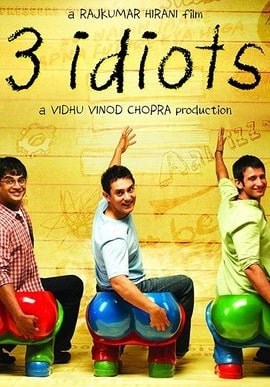 3 idiots is one of those movies which has been watched by almost all of us. The film teaches us the greatest lessons of our life "Success ke peeche mat bhago, Kabil bano kabil. Kambyabi sali jhak maar ke peeche ayegi."
5. Lagaan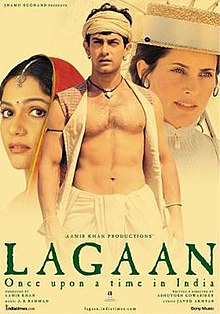 Aamir Khan starter this movie is based on high sports drama film where villagers with the high spirit of the fighting fight to save for the taxes.
6. Swades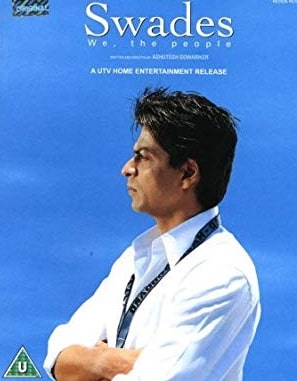 Directed by Ashutosh Gowariker this Bollywood movie is based on true incident life star cast Shah Rukh Khan, Gayatri Joshi as a lead. This film is about an NRI who inspires a lot of NRI to work for the betterment of their own country.
7. Mary Kom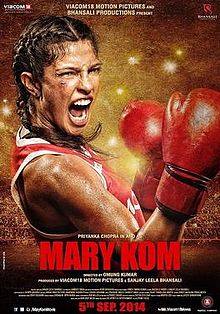 Priyanka Chopra starrer Mary Kom film is a biopic film of an Indian olympic boxer Mary Kom. The real-life fighter who chased her dreams even after going through several hardships, a complication of life and marriage and still accomplishing her ultimate dream.
8. Dangal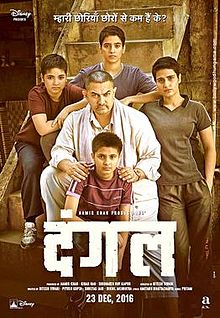 Dangal is the Bollywood blockbuster of all time. Starring Mahavir Singh Phogat, Geeta Kumari Phogat and Babita Phogat's s the real-life fighter from Haryana. The movie teaches and reflects the women's power that if we encourage and believe in a women talent then definitely, she will achieve it.
9. Chak de India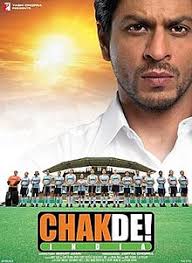 Chak de India is a patriotism based film. The man who faces failure in life ultimately wins where the world is dominated by talking about men sports, the women hockey team win the trophy for India.
10. Gully boy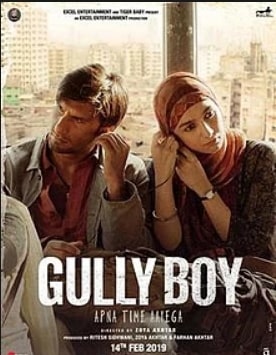 This movie is directed by Zoya Akhtar featuring Ranveer Singh, Alia Bhatt, Kalki Koechlin, Siddhant Chaturvedi. Based on the real story of Indian street rapper Divine and Naezy from Dharavi slums of Mumbai. His dedication towards his talent (rapping) is an inspiration for all of us this story is a true example of becoming a star from passing through really great struggle it shows that if we believe in ourselves we would achieve it one day.