Bollywood music has a vastly different genre, songs of every taste whether it is pop, melodious, soft, Sufi disco, ghazal, qawwali, romantic or remix. The era of this music industry has its own history and records. The period of each genre is like a jewel and the songs are precious and when appreciated by the audience becomes blockbuster hits and evergreen. So here are the most popular Bollywood singers who once ruled Bollywood with their blockbuster hits.
1. Lata Mangeshkar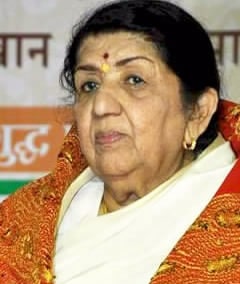 Everyone has heard this name, she is like a goddess of music. Born on 28, September at Indore. She is well known for her simple, quite a natural and flawless singing. She sang for over 60 years and has given her voice to the popular actress like Nargiz to Kajol and has been awarded the Bharat Ratan. Some of the famous works from her endless songs list are Lag ja gale, Aapki nazron ne samjha, Mere khwabon mein jo aaye and many more.
2. Kishore Kumar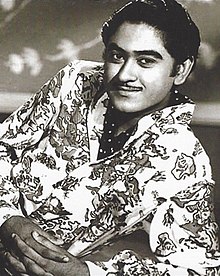 Kishore Kumar was a multi-talented star, he was very popular for his songs but he was a comedian and an actor too. Abhas Kumar Ganguly born on 4th August has received many awards for his tremendous contribution to this industry by giving gems like Pal pal dil ke paas, Mere saamne wale khidki mein, Raat kali and so on.
3. Mohmmad Rafi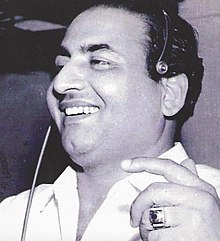 Mohmmad Rafi born on 24th December gave his voice to hundreds of characters and made his impact as a blockbuster singer in this industry. His some of the famous songs are Kya hua tera wada, Deewana hua badal, Woh jab yaad aye, Aaj kal tere mere, Ehsaan tera hoga, Badan pe sitaare and so on.
4. Asha Bhosle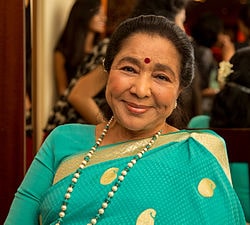 One of famous playback singer born on 8 September received Padma Bhusan and many lifetime achievement awards. Her precious jewels are Dil cheez kya hai, Jhumka gira re, Parde mein rehne do and more.
5. Kumar Sanu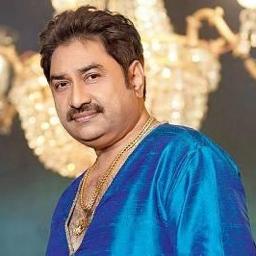 Kumar Sanu was born on 22 September at Calcutta. His name is registered in the Guinness book world record for recording the maximum number of songs in a day. He completely ruled his era of Bollywood. His some of the famous songs are Chura ke dil mera, Nazar ke saamne and so many others.
6. Udit Narayan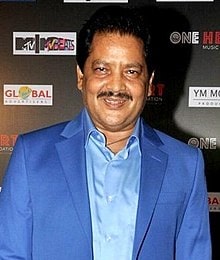 King of millions of smiles was born on 1st December, and his full name is Udit Narayan Jha. He has received numerous awards in entire career from Filmfare, National film award, you just name it. He is the only male Bollywood singer who received awards consecutive for three decades. His blockbusters are Thoda sa pyar hua hai, Chand chupa badal mein, Bairi piya, Tumse milna and on.
7. Alka Yagnik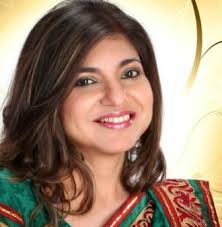 Born on 20th March in Calcutta. She started singing at the early age of six years. She started her career with the Payal ki jhankar and from then received many famous awards. Her popular one are Mera dil bhi kitna pagal, Mere angne mein, Ek do teen, Agar tum saath ho and many more.
8. Sonu Nigam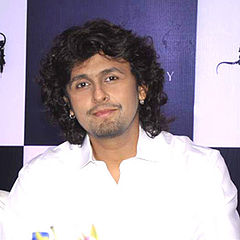 Sonu Nigam born on 30th July, started his career at the age of 18, he has been the most loved singer by the Bollywood industry. He has been awarded for his multiple blockbuster hits such as Deewana, Kal ho na ho, Kabhi alvida na khena, Abhi mujh me kahin and so on.
9.KK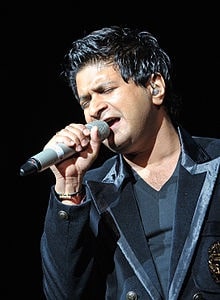 Krishnakumar Kunnath commonly known as K.K in this industry was born on 23 August. This playback singer has recorded n number of songs and especially known for his melodious clear voice as a king of romance his famous hits includes Haan tu hai, Zara sa, Dil ibbadat, yaaro dosti, Tu jo mila and so on.
10. Shreya Ghoshal

She was born on 12 March. She first made her first appearance on a reality Sa re ga ma pa and the second time she won the title. She made her first Bollywood debut by giving her voice to Sanjay Leela Bhansali movie character "Paro" portrayed by Aishwarya Rai Bachan. Since 2002 she has been ruling this industry and has maintained her position of becoming the queen of melody. She has been awarded by so many titles like Filmfare, Music Mirchi, Zee cinema, and so on for her tremendous work such as Jaadu hai nasha , Samjahwan, Deewani mastani, Chikni chameli, Sun raha hai na tu and many more.