There is no questioning the fact that breakfast is the most essential meal of the day. It provides your body with the much-needed energy to go about the day. Breakfast is not just about filling our body but eating carefully to give our body with all the essential nutrients.
We have listed the simplest and quickest Indian breakfast ideas that you can cook up in a matter of minutes, and they taste perfect. This wide collection of easy vegetarian breakfast ideas are spread from North India to South India which can be prepared in a short time.
1) Rava Upma

Today it is common in most parts of India and is cooked in various ways. The basic simple process requires gently dry-roasting the rava and mixing it completely with a little salt and some boiling-hot water. You can also add a variety of vegetables and may be garnished with a mixture of beans and peanuts.
2) Idli Sambar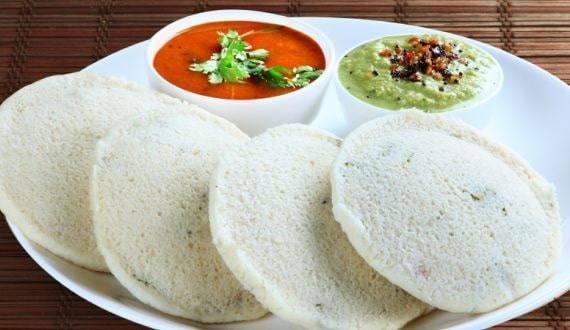 Idli is well known as a morning breakfast in southern India. Idlis are usually served with sambar but this differs considerably by region and individual taste. Idlis are likewise regularly served with chutneys (coconut based). This mainstream South Indian breakfast dish is known for its endless health benefits.
3) Poha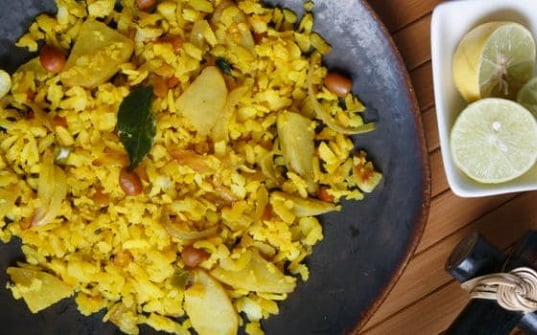 Poha, made from flattened rice, is a simple to-cook, nutritious and a healthy feast. It is a healthy source of carbohydrates and iron, rich in fibre, a good source of antioxidants and basic nutrients and is without gluten. This food is known to be beneficial for the individuals who have diabetes, skin and heart issues.
4) Vegetable Dalia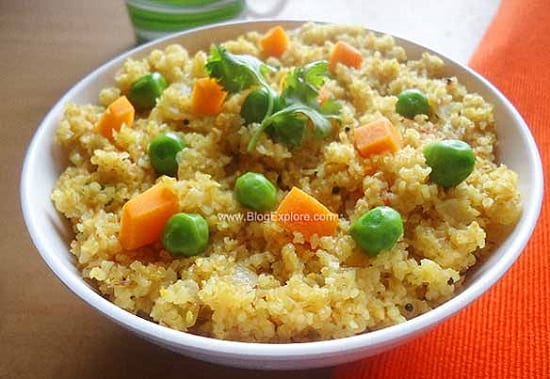 Vegetable Dalia is a simple and quick breakfast choice also it is very healthy. Dalia is prepared with cracked/broken wheat and have high nutritional values such as high in fibre and a rich source of protein and carbohydrates. Alongside vegetables, this is an extraordinary meal to begin your day.
5) Besan Cheela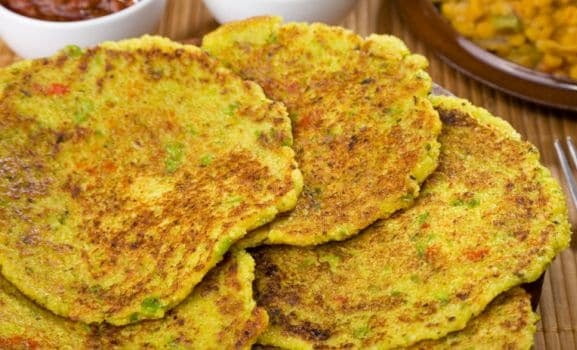 Besan Cheela is made of gram flour is normally eaten in combination with curd. It is an instant, nutritious, low calorie, protein-rich recipe perfect for breakfast and snack time.
6) Rava Dosa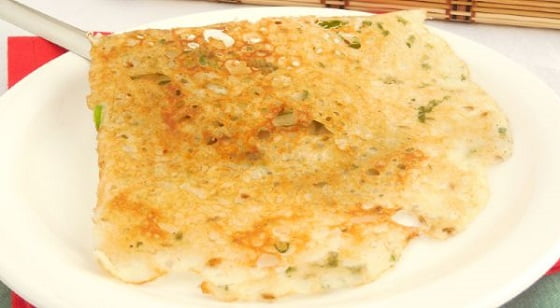 The immediate Rava Dosa fits the classification of the low-calorie formula for weight reduction, as it consumes a little measure of oil and in this manner can be considered as a healthy breakfast idea.
7) Mixed Sprout Salad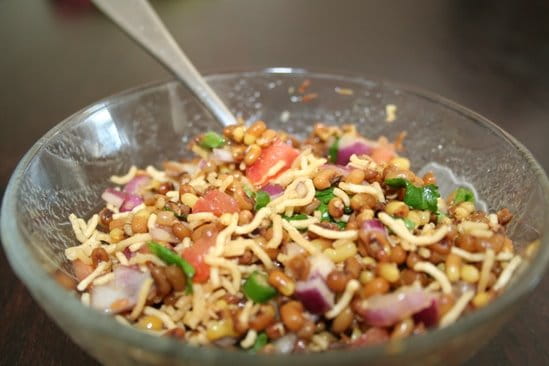 One of the simplest and healthiest of all the salads- sprouted green gram salad. Sprouted green gram is wealthy in protein, simple to process and when mixed with some vegetables and Indian flavors it can be delicious satisfying healthy morning snack.
8) Almond Banana Smoothie

Smoothies can be a sound breakfast or snack nourishment. Depending on the ingredients, they can likewise be high in calories. You can make a basic banana smoothie with yogurt, milk, almonds and banana, or add different ingredients to increase the nutrient content and change the flavor.
9) Aloo Parantha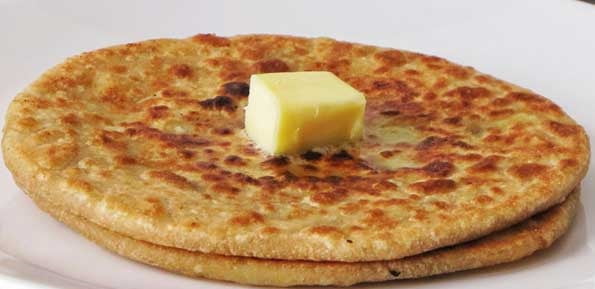 Aloo Paratha is simple to make North Indian breakfast recipe. This popular breakfast recipe is classic for weekend mornings and is an entire meal in itself. The recipe is one of the most favourite breakfast food throughout western, central and northern regions of India.
10) Sabudana Khichdi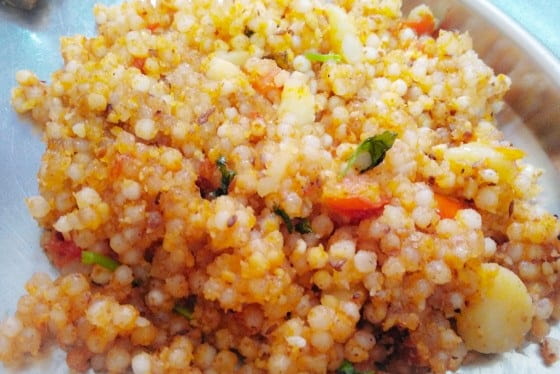 Sabudana can be a wonderful summer food as well as Ayurveda states that it helps regulate the body's temperature. Sabudana is likewise a decent source of protein and helps muscle improvement, strengthening them in the process. Sabudana khichdi makes a delicious and filling breakfast or a snack and with a couple of minutes of pre-preparation.
11) Banana Muesli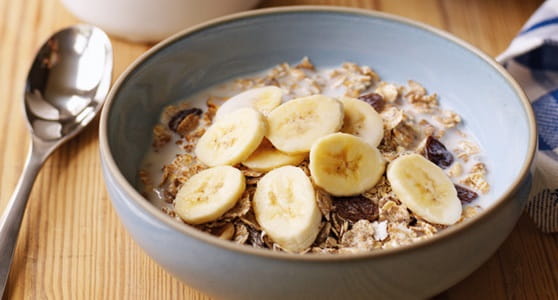 If you are getting late, this fresh banana muesli is the ideal, nutritious and tasty beginning to your morning. This filling healthy breakfast will prop you up throughout the morning just as giving you a solid start to the day.
Alongside all these morning meal recipes, do not forget to intake 5–6 soaked almonds and walnut. They are rich in fiber, protein and heart-healthy fats, making them a worthy addition to any breakfast.
Image Credits: foodmemories.com, NDTV food