As a youngster, I always used to admire mountains a lot, its deep valleys, river running nearby, clean air and climate fascinated me a ton.
This year I chose to make a trip to SPITI – generally known as the cold desert mountain valley situated at a height of 14,010ft. My excursion began from the place where I grew up Kanpur and from my source I had to cover a distance of 1230km Approx. A great deal of enthusiasm and thrill was going in my mind, couldn't really hold up to observe the magnificence of Spiti, I will be sharing my experience, how to reach Spiti valley.
So preparation was done away before departure date and the wait was on, at last, the day came when I need to leave home and go to my second home that is mountains. The first halt was Delhi and from Delhi I took a bus to Shimla, exploring Shimla by the daytime and made an overnight stay in Shimla.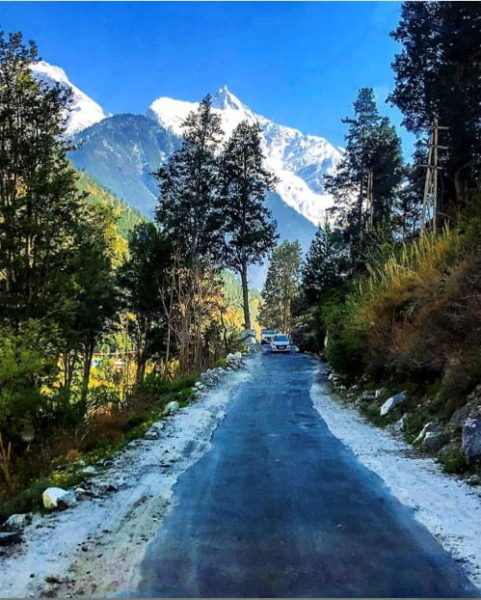 In the following morning, I took a bus to Reckong Peo from Shimla. The separation to cover was about 229km. After a long adventure of about 10 hours achieved Peo at night, The energy level was too damn high, I ended for a night at Peo.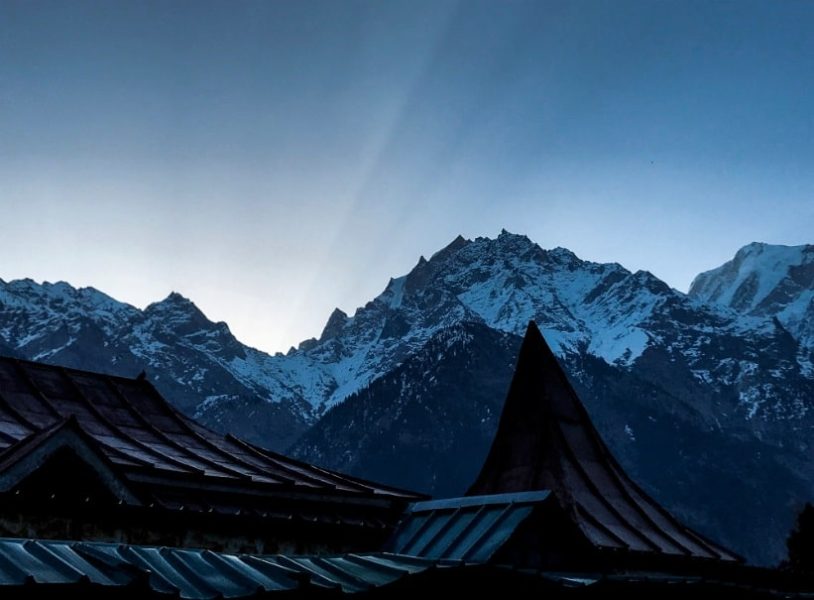 There is only one and the main transport that goes to SPITI Kaza from Peo, Boarded the bus toward the beginning of the day at around 7 am, From here the adventure trip began, The experience which will take me to the cold heaven – SPITI Valley
The transport was almost full no place to settle yet I managed. All of a sudden heard a news of landslide ahead from the transport conductor, He said you should cross the landslide without anyone else and board the next bus looking out for the opposite side, It was a significant exciting for me at first, I took my gear began to cross the landslide when I was in the middle of intersection landslide a stone fell alongside me, Believe me, it was a close call.
Boarded up the second bus later after we had a simple breakfast, For the first occasion when, I got the opportunity to taste the Tibetan dish called 'Thukpa' it is made with few vegetables and noodles in it.
The bus began after an end and afterwards again following 1 hour or so another Landslide halted our direction, now again now this time likewise we need to pursue a similar methodology cross the landslide alone, however, this time we need to walk 1 km to discover the transport looking out for the opposite side of Landslide. The sun was at its pinnacle and same was my fervour, so this all things didn't trouble me.
Then after crossing such huge numbers of the lovely and pleasant scene at long last achieved Kaza by around 8 pm, had nothing pre-booked there, just to let you know there are no extravagant inns in Kaza, simply delightful Homestays serves there.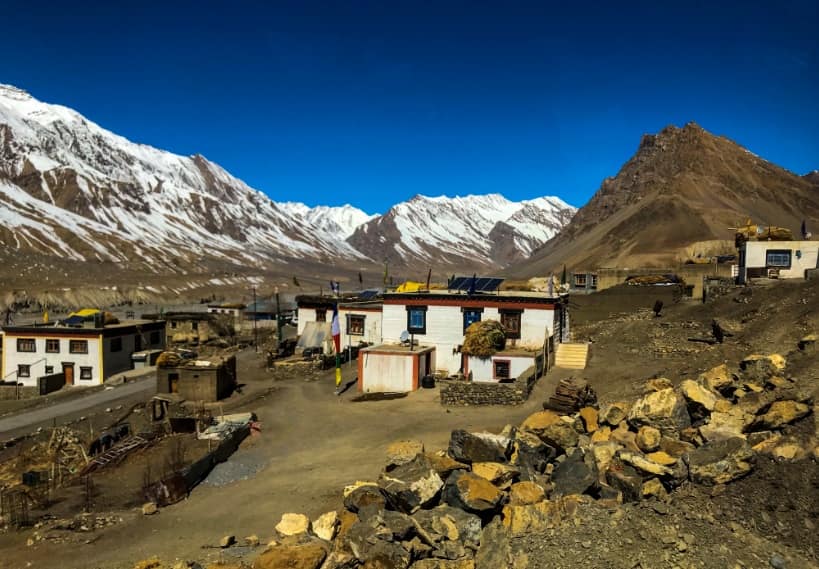 Was just unloading my luggage from the bus a person named Tenzing came alongside me and said sir do you need a Homestay. The night was entirely chilly, was exhausted too by the long bus adventure, so without even batting an eye I said Yes. Then Tenzing drove me to his Home, it was an extremely delightful place it was evening time so didn't get the chance to see much around then, I truly had a warm welcome by Tenzing and his family, they were so astounding it really feel I got back home. Could hear youngsters playing chuckling such a comfortable domain I arrived. They served me a delectable supper pursued bhai a hot soup.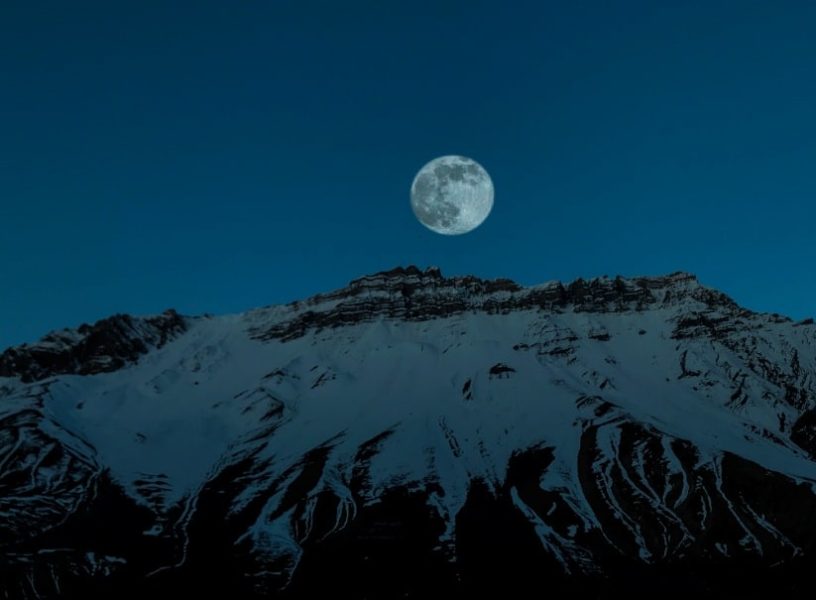 Next morning when I woke up to a view like this with some tea in my grasp, I Thought every one of my endeavours and intersection landslide having a close escape was all absolutely worth. I have always heard a lot that Difficult roads often leads to the Beautiful destination but this time I experienced it on my own.
I intended to visit Hikkim and Komic pursued by Kibber, On my approach to Kibber I visited key monastery a wonderful place to discover harmony. Then headed to 'Chichum' bridge – The worlds highest bridge, believe me, it was a worth a visit, Then on my way to 'Kibber' i was really lucky to spot 'Himalayan Ibex', it was so exciting to witness such a rare animal.
At that point went to universe highest Post Office which was situated in 'Hikkim' from that point I presented a postcard on my friends and family.
Then after went to 'Komic' worlds highest motorable Village with a populace of only 114 individuals, it was so frigid cool there and the oxygen level was likewise low, It was a delightful little town. I almost burn through 7 days in Spiti valley and explored every last place.
SPITI Valley and its People instructed how to be solid, confront all life issue with a smile, stress less care more, Spiti changed my observation from various perspectives.
Presently when I returned home I have some excellent recollections to appreciate, Moments to feel for, and an affair to share.
This was EXPLORER'S involvement of SPITI VALLEY
"And into the mountains, I go……. To lose my mind and discover my spirit" #KEEPEXPLORING