In a recent event of an encounter in Sambhal district of U.P. the UP Police went too far after which the internet went crazy about it and the Netzians couldn't hold themselves from starting a trail of trolls about it all over the social media.
It all started this way, a team of UP cops went out on an encounter and chasing goons and suddenly they find out that their pistols got jammed. In such a serious situation what would you thought of? maybe run off from the situation or take a few steps back but this time UP police took few steps ahead and had the perfect solution for this problem. Just shout "Thain-Thain" to scare the shit out of your enemy.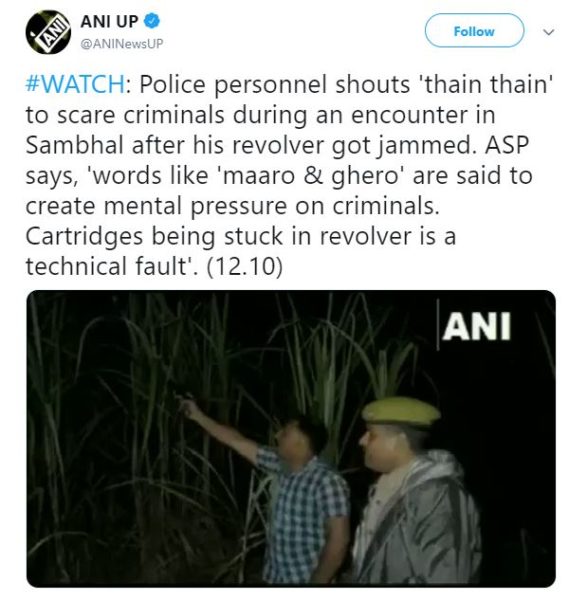 Now sit back and watch this video to enjoy the moment.
With this video getting viral and UP police getting trolled, here are some of the best Memes which shook over the internet.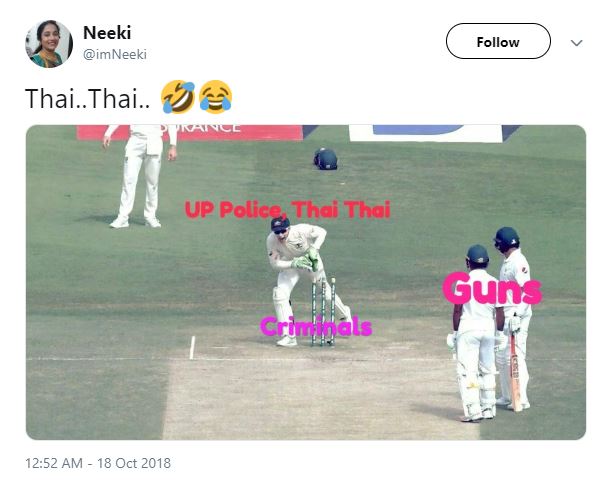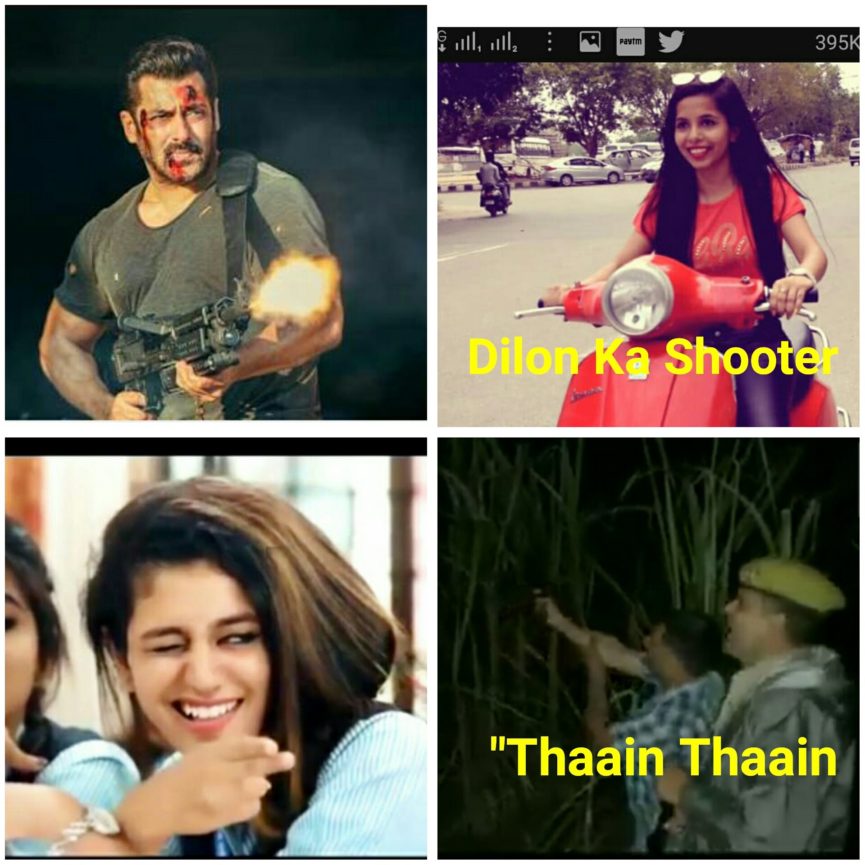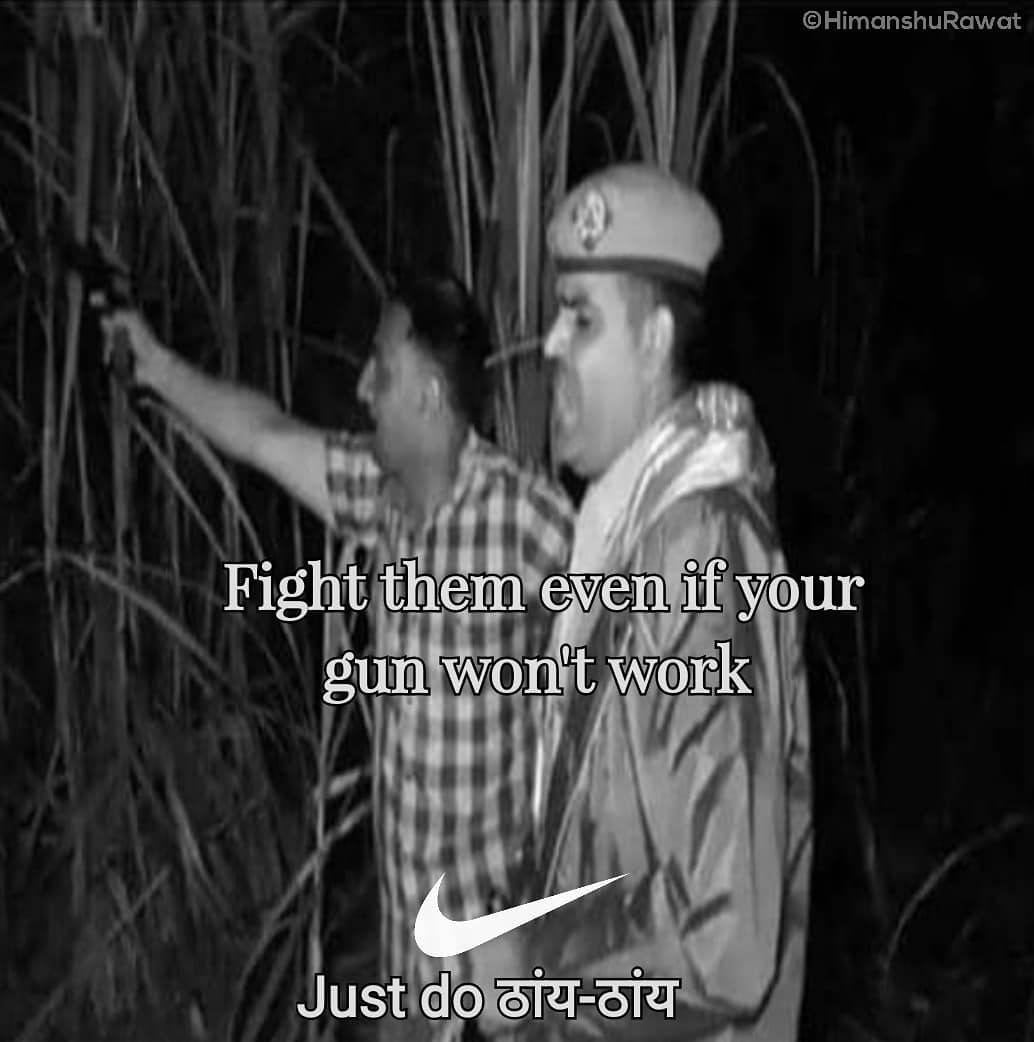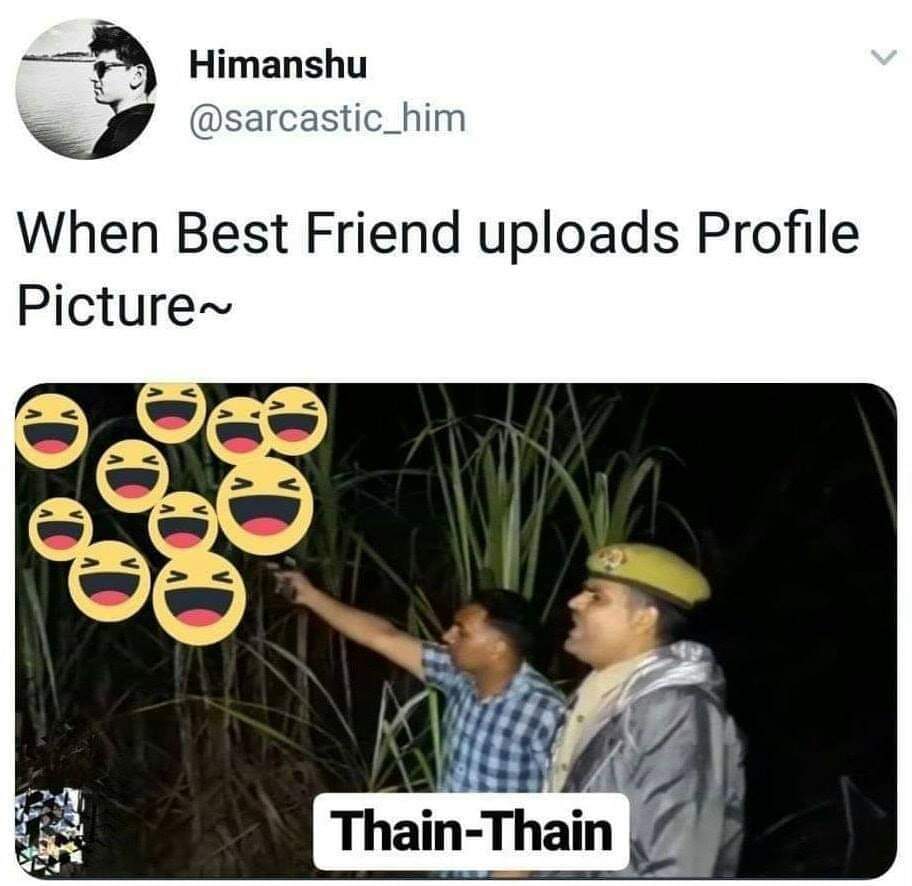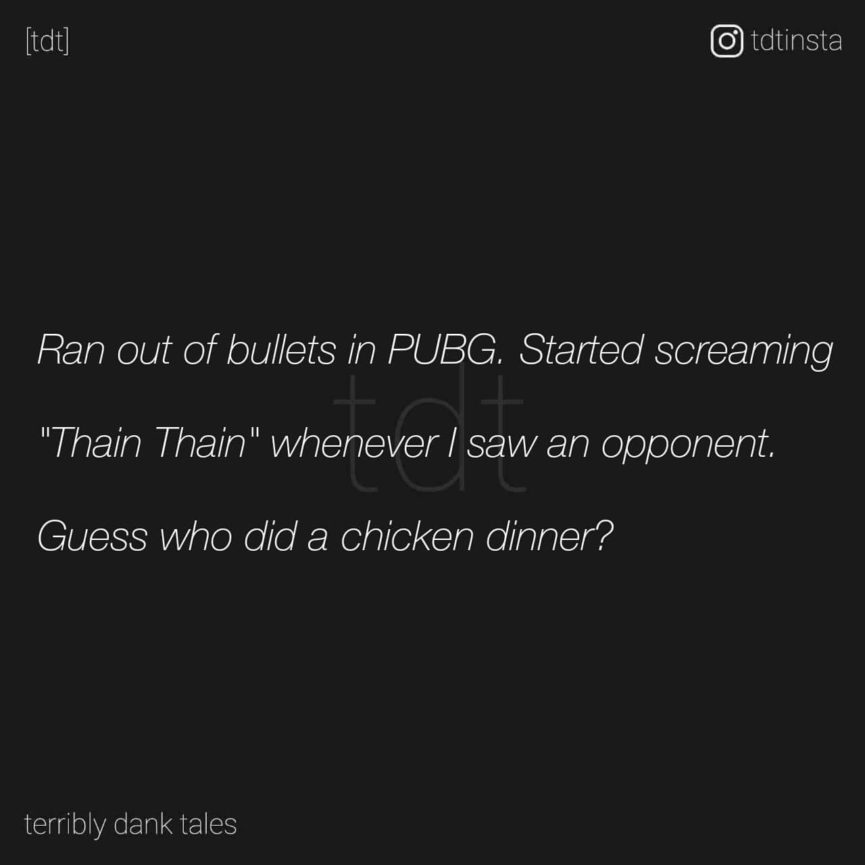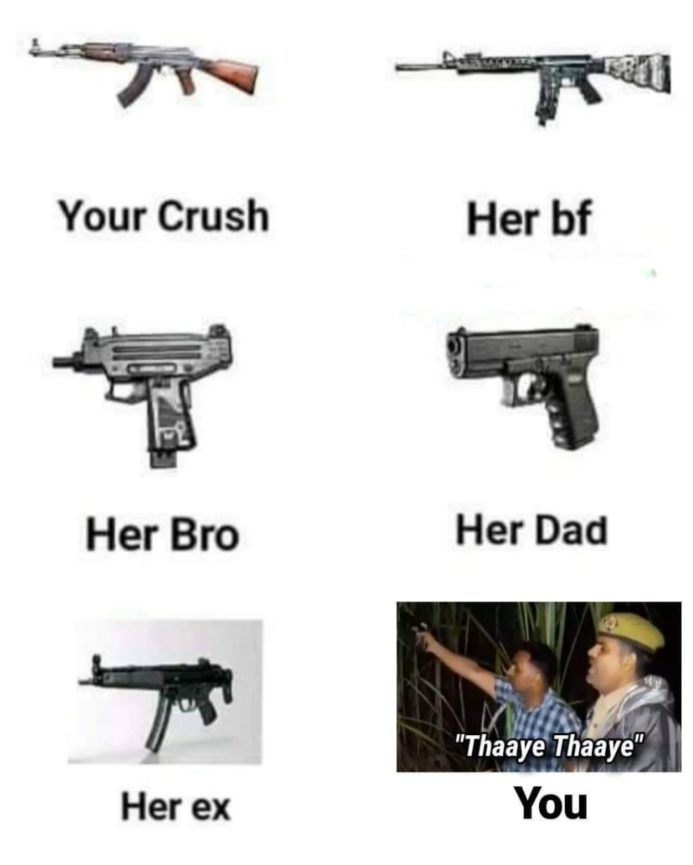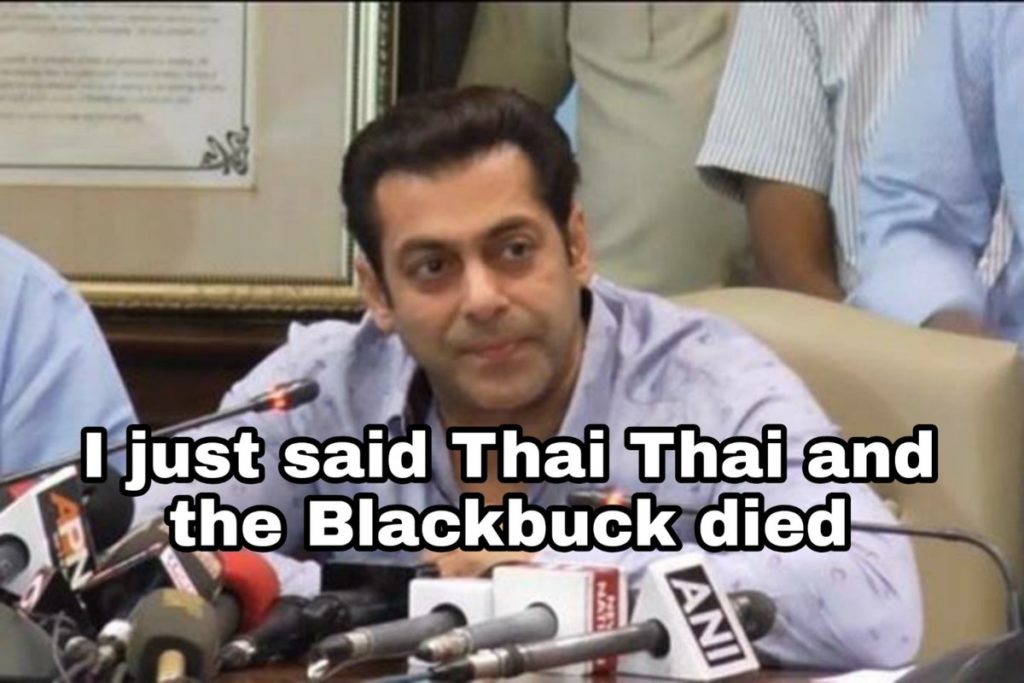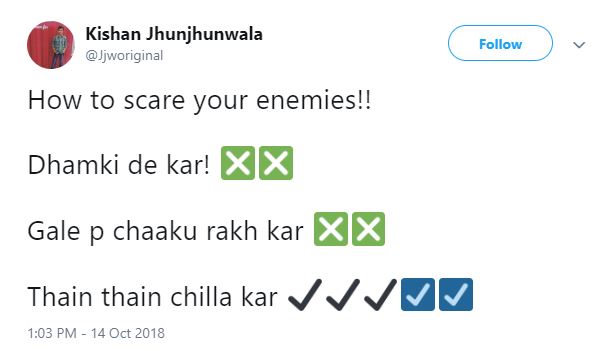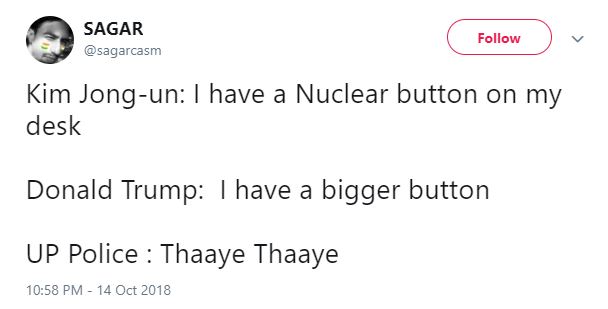 The story doesn't end here, While the UP police 'thain-thain' is all over the social media in forms of jokes and memes, the UP police is greeting the cop and decided to recognize the bravery of Sub-Inspector for his work.
"The UP police, however, has sent Kumar's name for a commendation disc and certificate from the director general of police", reported The Times of India.
Yamuna Prasad, Sambhal SP also told The Times of India. "SI Manoj Kumar was hailed as a hero. In a police engagement, the SI didn't quit after his pistol choked. He started shouting encouraging words for his colleagues."

Graduated with specialisation in Journalism and currently working in the PR industry. A big-time foodie who loves to travel and explore more food. Stay connected with me to read feature stories.
Life Mantra: Everything happens for a reason so Stay Motivated | Stay Happy 🙂