Wishes streamed in from over the globe and world leaders congratulated PM Modi after the historic triumph in 2019 Lok Sabha elections.
Prime Minister Narendra Modi has acknowledged the people of India for giving him another chance and trusting him with five more years in office.
The 68-year-old PM was showered with flower petals by a great many supporters as he touched base at the BJP central command on Thursday evening.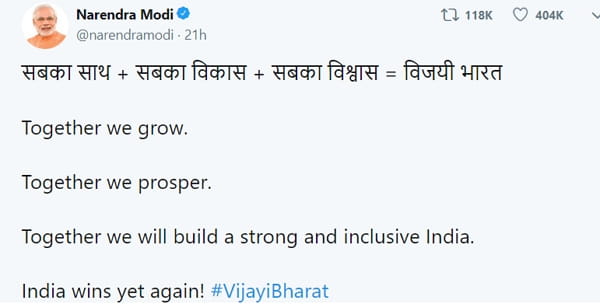 Here's how the world leaders reacted to PM Modi's record victory: