What does an excursionist seek for? A place which is quiet, serene, away from the hustle of busy routine life and has its own aura. The same I wanted and this time I came to know about a place called 'Kasar. A hidden gem located in Almora district of Uttarakhand.
Kasar Devi temple is the main attraction of this place. This temple got its recognition for the first time when Swami Vivekananda visited and meditated here in 1890 and mentioned his experience in his diary.
Later in 1930s Danish mystic, Alfred Sorensen (Sunyata Baba) came here and stayed for 3 decades. This region is also home to deodar and pine forest. Not only does it provide views of Almora and Hawalbagh valley, but also grant panoramic views of the Himalayas and Bandarounch peak.
HOW TO REACH KASAR:
This place has been on mind for so long that I couldn't wait anymore to visit this place. The easiest and convenient way to reach Kasar is by Train. The nearest railway station is Kathgodam which is 60 KM from Kasar. The Shatabdi train takes 7 hours to reach Kathgodam.
Once you reach Kathgodam, you can take a shared taxi which will charge around 300 rupees till Almora and then another taxi for only 40-50 rupees till Kasar. You can book a cab directly for Kasar as well.
WHERE TO STAY:
Kasar is not much commercialized which means more peace but also limited options for stay. But don't you worry, whatever options are there they are good enough. I booked a room in 'Hots Hostel' for my stay. What a place it was, comfortable beds, amazing food and the breathtaking view.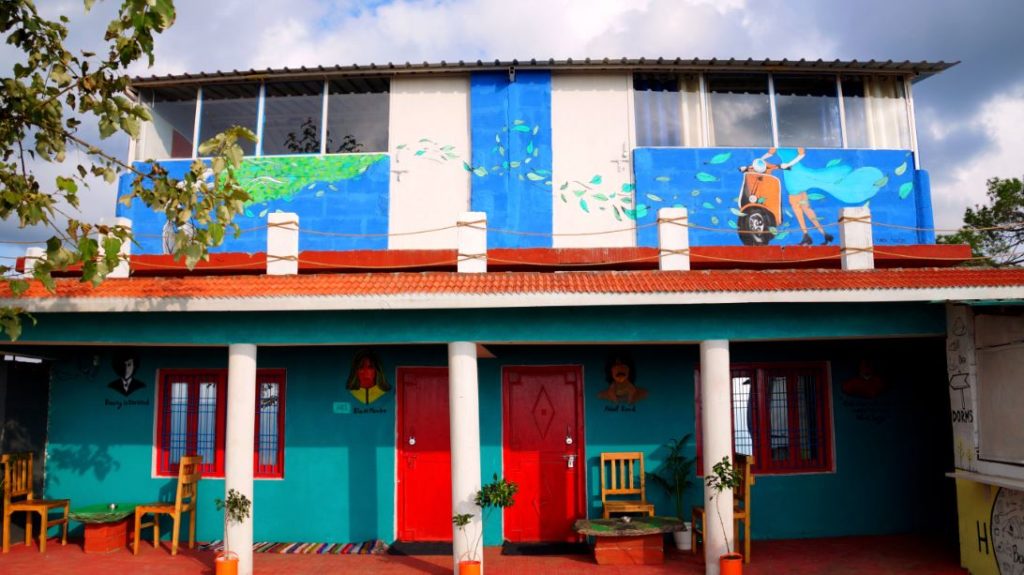 Just ask any cab driver to drive you to Hots Hostel, he will drop you directly on the spot. To reach this place, you have to climb a few steps. But trust me, efforts are worthy of everything you will experience at HOTs. Even if you're not staying at HOTs do visit their cafe to enjoy the view of majestic Himalayan peaks like Nanda Devi, Trishul and even Nanda-Khot with some delicious food or maybe with a cup of a tea.
If you really want to witness someplace and rejuvenate yourself then this is the place to be.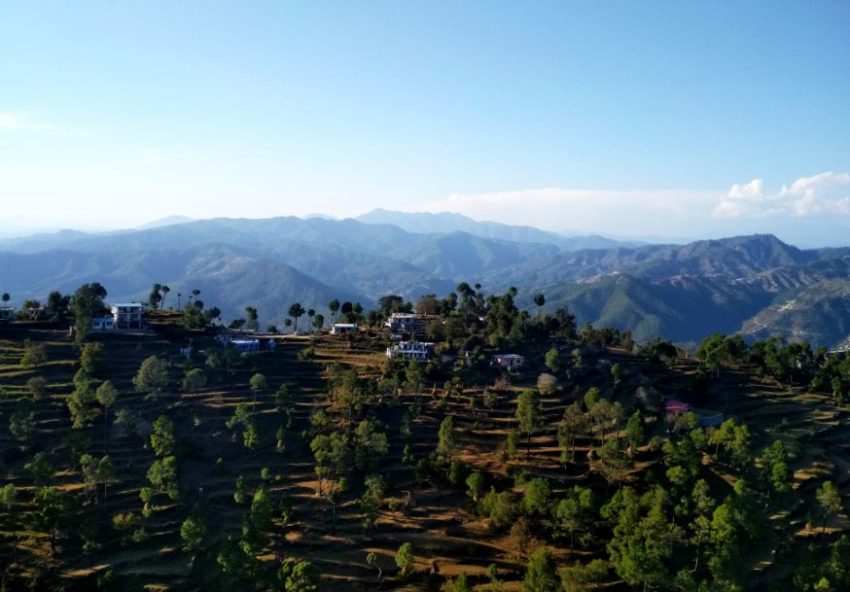 CAFEs & FOOD AROUND:
The Himalayan Tea Cafe (HOTs) serves one of the best food in the town. From North Indian to Chinese, they make everything with love and taste. The food prepared by Chef Kailash is very tempting, tastes exactly like your mom's food.
'Bhatt Ke Dupke' is my personal favourite and I recommend to try it at least once. Sun in the winter, the Himalayan view and Bhatt ke Dupke, a perfect combination. Bhatt ke Dubke is basically a which is grated and cooked with masalas to be served with chapati and rice just like any other pulses. They also have special teas 'Tulsi Rhododendron' and 'Himalayan Lemongrass' which are completely different from our regulars but still taste so good.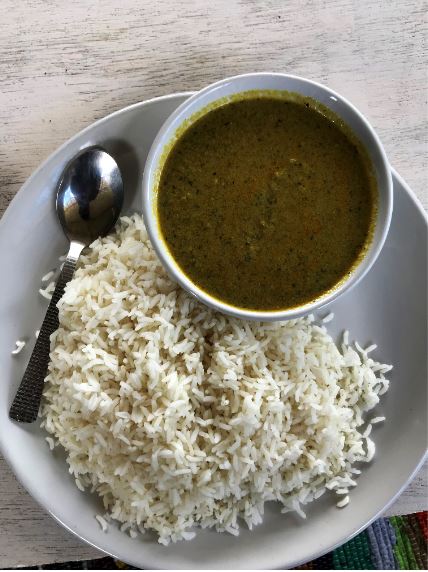 Baba Cafe is another place to hang out, known for its dessert-like cakes, Banoffi pie, carrot cakes and brownies. They also have a book collection, not like a library but still a few from which you can pick any to read.
There's this another place called Dolma Restaurant which is famous for its Chinese food especially Momos and Thupka.
PLACES TO VISIT NEARBY:
Kasar Devi 
The Kasar got its name from Kasar Devi which attracts a number of visitors from all around. It's a temple of Maa Durga that has an enormous geomagnetic field which attracts a number of the archaeologist to study it from all over the countries.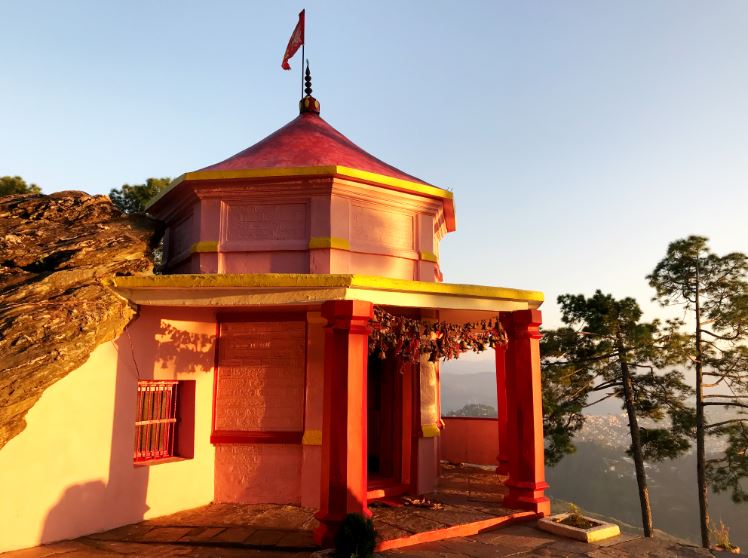 Binsar Wildlife Sanctuary 
Binsar Wildlife Sanctuary is another place to enjoy the view of Himalayas and valley across it. It is also home for many flora and fauna. To reach Binsar you can rent a scooty, and it's a 16km ride from Kasar. Before entering the forest area of Binsar there is a security check and a ticket counter, the cost of the ticket is 150 per head. The view from the zero top is mesmerising and breath-taking and if the sky is clear, the peaks of Kedarnath Peak, Shivling, Trisul and Nanda Devi would be so visible that one could sit for hours and watch it from dawn till dusk.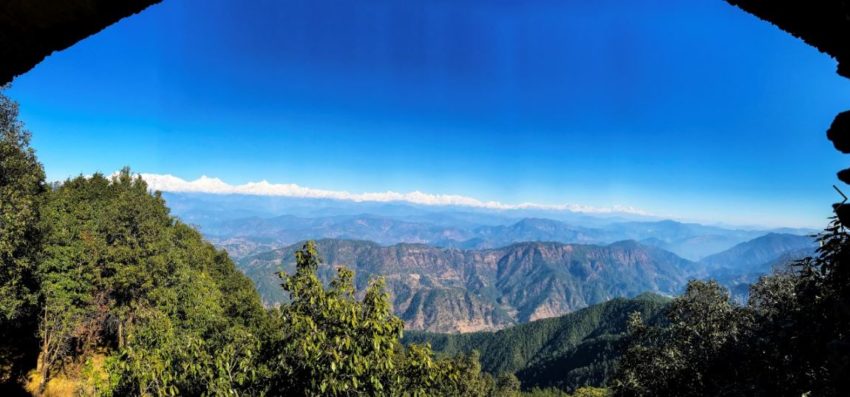 Lagoon Trek
This Lagoon is not a regular tourist attraction. You have to go along with any local who knows the right path. I went along with a person from HOTs where I stayed. To reach the spot you have to take 45 minutes exhausting trek covering a distance of approx 3.1km, crossing the villages and forest area on the way. The trek is a tough decent as we are usually not used to walking so much. But trust me all the efforts are worth the view and once you reach lagoon, seeing its crystal clear water, you would not be able to stop yourself from diving. It feels so relaxing and clams you down. Warning!! The water is actually very chilled, rest everything is about this place is perfect. Also, don't forget to carry some water and maybe energy bars, don't carry too much, it's always better to carry only much-needed things while trekking.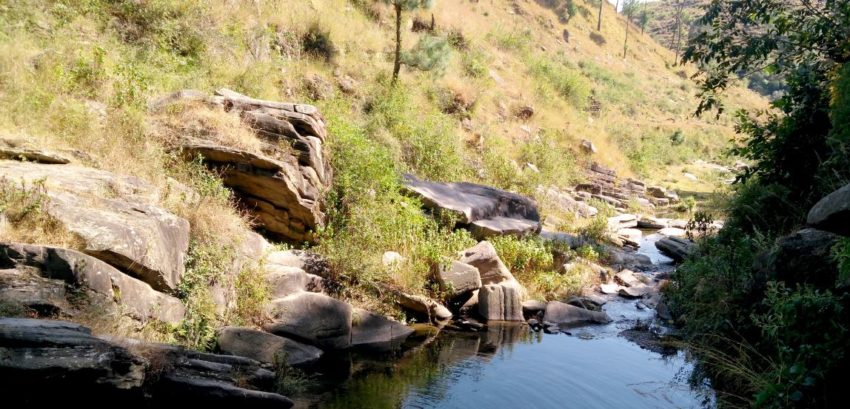 Sunrise – Sunset
The best thing about Kasar is in its sunrise and sunset. I reached Kasar around 5:40 in the evening and by chance it was a good time to witness the sunset because the sky was clear. It looked as if all the shades of red and orange were soaked in the sky. It was so soothing to watch the sky changing its colour as darkness slowly took over.
Crank's Rich is the best location to observe Sunset and Sunrise. And for all the fitness enthusiast, there is also 600-meter climb from HOTs Hostel to enjoy beautiful scenic of Sunrise.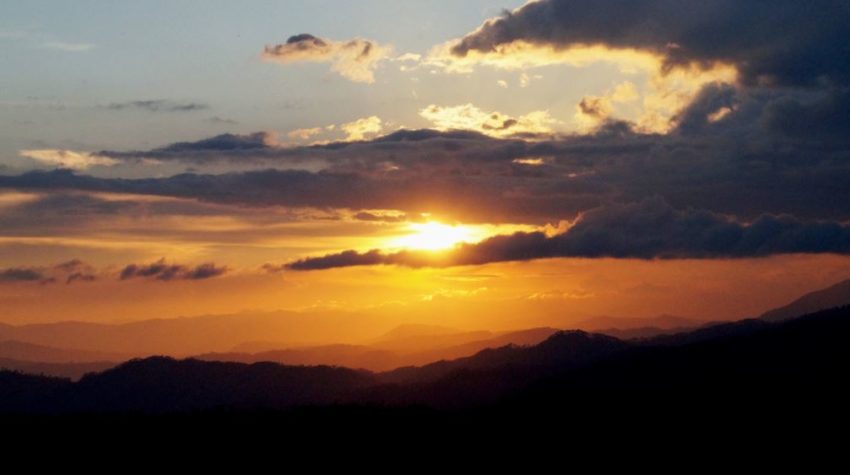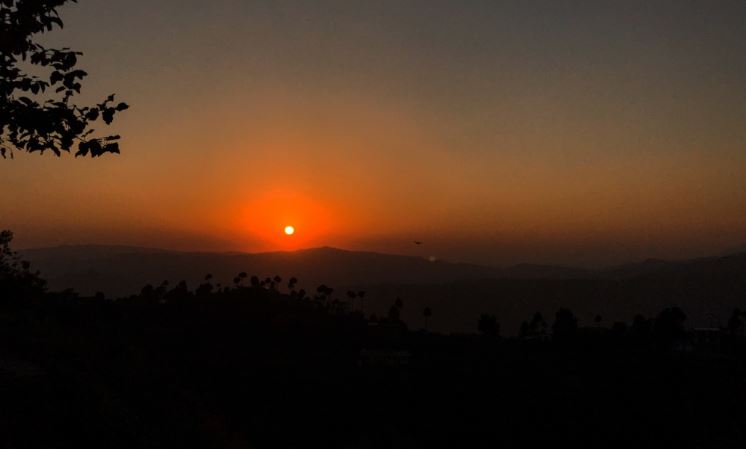 For devotees and temple seekers, there are peaceful temples everywhere to reach easily from Kasar. Whether it may be, from Kasar Devi to Nanda Devi, or even from Jageswar Dham to Jhula Devi all of these temples are easily accessible. Kasar also offers Katarmal Sun Temple which is one of the few among the sun temples spread within the entire geography of India.